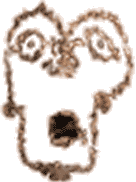 Bio:
The bottom line: Will Danforth plays roots music...traditional folk, blues, classic country...and heís been playing it for 35 years. Thatís deep roots. But itís not locked in time - he also has a deep well of originals drawn from these styles. Buckets & buckets of ëem. And he does some real tasty contemporary covers. So the traditional is relevant to today, and you can hear the family tree in the originals and contemporary stuff.
He does all this on a lot of instruments: guitar, slide guitar, frailed banjo, mountain dulcimer, autoharp, blues harp, jews harp, octave mandolin. Not flash...a solid accompaniment style driven by the song at hand, with a tight, rhythmic groove that some call "band-in-a-box". And his voice - thatís his first instrument - it seeks out the root character of the song and celebrates it. One senses an artistic approach with a high quality hurdle.
The watchword here is diversity. Heís got a full array of inter-active school programs for K through college that bring to life the folk classics of America, programs for seniors recalling old musical friends, family variety for summer concerts and festivals, nights (and nights) of originals for house concerts and headline singer-songwriter gigs, spiritual programs for churches and retreats that celebrate the seeker of the divine in us, informed historical perspectives for libraries, and for all the stuff thatís too edgy to fit in those places, thereís the pub gig. He says, "Gotta have an outlet for every side of you because you never know where the growth will knock next."
He also says, "Music is theatre, and youíve gotta play a lot of roles to create a life out of it." Thatís been the key to becoming one of the most sought after acoustic musicians in southeast Michigan. Heís headlined most of the major folk venues there, and found little need to travel when the demand from schools, libraries, historic festivals, summer concerts, Borders, etc. has been quite fruitful. While there he was contracted by the Theatre Dept. of the University of Michigan-Flint to write original music for John Steinbeckís Grapes of Wrath. He also booked for a national venue, Mamaís Coffeehouse. He got as far east as Rhinebeck, NY, to play official "bard" at the OMEGA Institute for Holistic Studies. However Motor City paved over SE Michigan and put up a parking lot, so now heís cast his lot to the natural beauty of New England to harvest a new audience.
Heís done two indie albums, and a third live one is imminent. The second, Skeletons, produced by Michigan acoustic heavy-hitters Michael King and David Mosher, generated a blue ribbon winner (in the rock category!) in the 15th annual Mid-Atlantic Song Contest for the song, "Discover What Youíve Got."
The golden threat that binds his work is spun of hope and compassion. These are especially evident in his originals, which are tightly composed and waste not a word. Laced with quirky humor to mocking satire to heartfelt "gotchas", they leave one with a feeling of rooted relevance and a cathartic spirituality. He laughs, "One of my friends calls it ëfeel-good stuff with barbs so it hangs with you.í" Itíll make a friend of you, too.
Comments from employers and the industry :
"The array of instruments he plays gives him a built-in variety of sonic settings available to his compositions, what with guitars, banjo, dulcimer, blues harp and penny whistle at his command...a solid introduction to Danforth's genial songs and singing."
Sing Out! magazine.
"We like your stuff real well.."
Chris Reitz, for Elderly Instruments in Lansing, MI.
"I can't tell you how much I enjoyed your performance last weekend. Your voice is magical and your playing and songwriting skills are truly awesome. It was definitely one of the highlights of the weekend for me. I'd love to work you into either, or both, venues."
Kay Moretti, contact for the Lake County Folk Festival in Illinois, referring to a short set at the Midwest Folk Alliance Conference.
"The music lifted the soul of the production right to the 'glory roof-tree.' Not a single person with whom I have spoken regarding the production failed to mention what your music added to the proceedings. ...your theatre enrichment presentation was, I think, the most successful program of its kind that we've had... You found just the right tone - a terrific balance between information and entertainment."
Carolyn Gillespie, University of Michigan - Flint, commenting on Will's score for the Grapes of Wrath, and a presentation preceeding a Sunday matinee.
"The 13 cuts are all originals, with Danforth singing lead vocals and playing a virtual band... The CD's strength is in the poetry, the storytelling, and the imagery of his lyrics."
Michigan Folk Notes, reviewed by Eric Freedman.
"You did a great Ark show today; the kids were with you all the way... you received the only standing ovation for any concert so far! It was a testimonial to kids wanting to hear well played original music about serious current issues. Thanks so much for showing your deep belief in kids through the quality of what you gave them."
Ira Lax, Director of "Folk & Blues in the Schools", Ann Arbor, Michigan.
"I love your voice, great production, fantastic sonically, cool arrangements, and solid writing. Congrats..."
johnsmith, singer-songwriter
"...a seasoned stage presence."
Joann Murdock, President, Artists of Note, Inc., booking agency.
"Just a quick THANK YOU!! My students basically felt that the concert was the best field trip they had ever been on. You are the man! Let's keep in touch."
Linda Hoadley, Eighth grade history teacher in the Ann Arbor Public Schools.
"Will is able to custom-tailor an entertaining, educational and informative musical program that I am confident would meet the needs and interests of all types of groups, from young children to adults, using many different styles of songs accompanied by an interesting variety of instruments. ...Will is an accomplished singer and musician with a congenial manner, who captivates his audience, providing an enjoyable experience for everyone. We are looking forward to a repeat performance."
Phoebe L. Palmer, the Stone School, Ann Arbor, MI.
"Thanks for presenting such a delightful program for us! You continue to receive rave reviews from all who attended! I have received several requests to invite you back as soon as possible."
Tami Averill, Curator, Troy Historical Museum.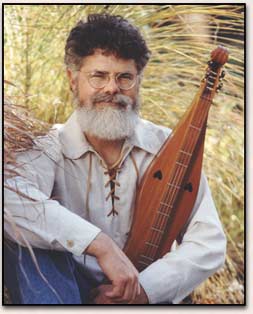 Comments from the press:
"Danforth's...music is a robust mix of trad styles like blues, country, folk, Cajun, and even the occasional reggae rhythm. Danforth's live act is solo acoustic, but Skeletons, his new release, crackles with gritty and soulful full-band work-ups of his songs, featuring drums, bass, blues harp, accordion, organ, fiddle, mandolin, and dulcimer."
Kevin Ransom, The Detroit News.
"Adding immeasurably to the mood is the live score, well-played with banjo, acoustic and slide guitars, and Jew's harp by folk musician Will Danforth..."
David Forsmark, The Flint Journal, referring to Willís score for The Grapes of Wrath.
"For over 30 years he has lovingly tended and nurtured his natural gifts as a folk singer/songwriter and multi-instrumentalist, and like a fine wine, the elements have come together beautifully to create an experience that lingers long after the music fades."
Backstage Pass program, WTVS Public television in Detroit.
"Listen to Will Danforth's songs and before long he'll seem like an old friend."
Linda Ann Chomin, Observer & Eccentric newspapers.
"If there's one thing Danforth brings to a show, it's diversity. He also brings a spectacular voice and excellent musicianship..."
Ann Farris, Suburban Lifestyles.
Personal comments from listeners:
"I was listening to your CDs the other day and was struck once again by the depth of your lyrics and the obvious craftsmanship in all your music. ...Yesterday I was tooling around and kept coming up with this snippet of a melody. (I) totally couldn't remember where I heard it, than I finally realized it was 'Close to the Fire'"
Email from Max, friend and manager of housekeeping at The OMEGA Institute, Rhinebeck, NY.
"What I loved about the album was the intensity and it really grows on you like fine wine...I'll do all the networking I can for you, but only if I get front row and backstage passes to all your shows" (unsolicited offer!)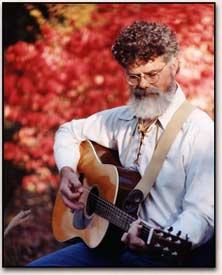 Email from Dan, New York, NY.
"I enjoyed your concert - and your honesty. You sang to both my spirit and my soul. It was a lovely evening I will remember."
Thank you card from Ann, Dearborn, MI.
"I have stopped by & listened to you almost every performance for the past few months....I would like to compliment you on your songwriting....I love your new album."
Email from John, Birmingham, MI.